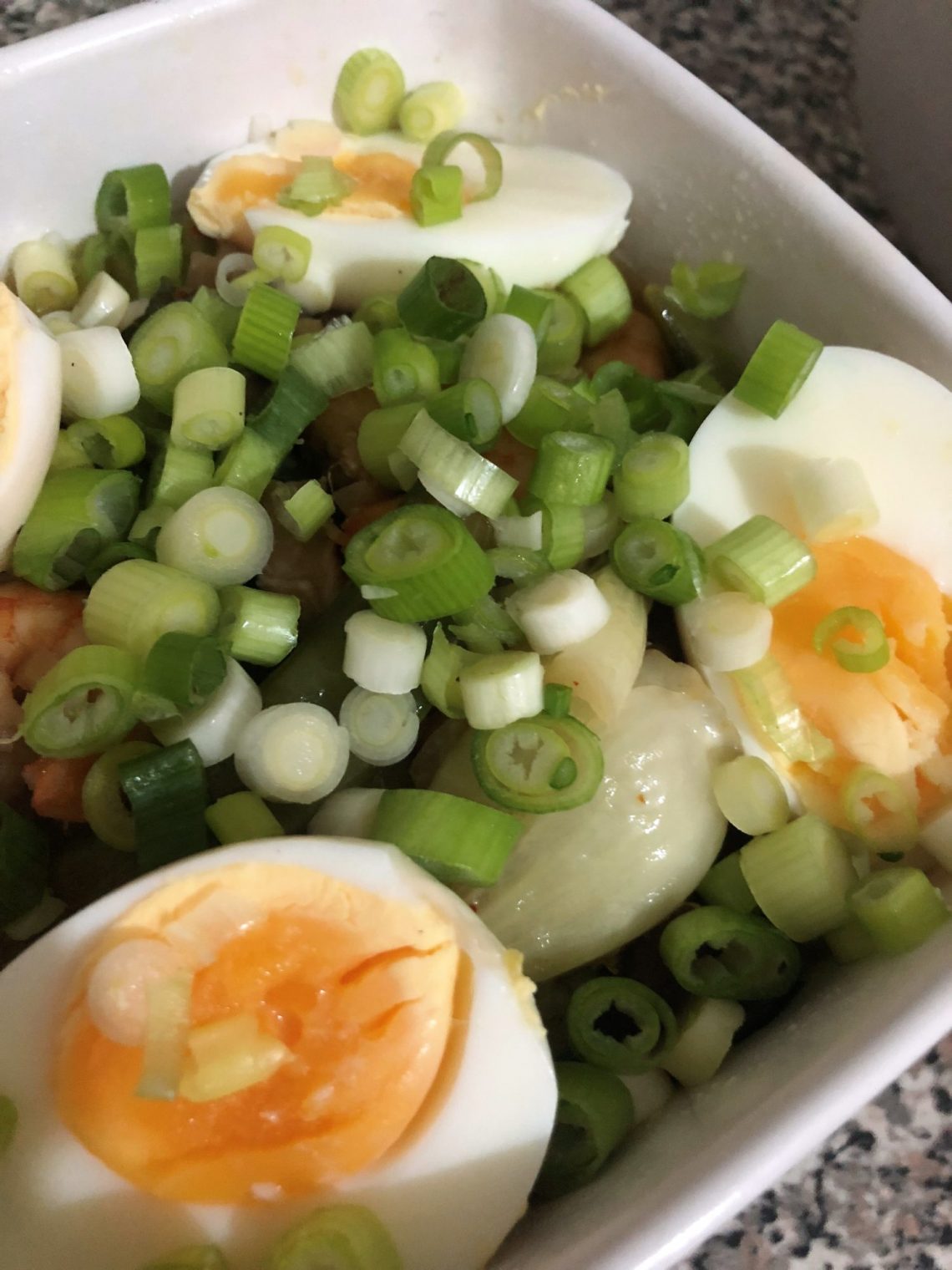 Very easy and tasty ramen. Ramen is a traditional Japanese noodle soup served with meat or seafood, broth and range of toppings. This is my favourite recipe.
Ingredients:
1
tbsp
freshly grated ginger
3
cloves of garlic (finely minced)
100
g
mushrooms (thin sliced)
2
packets shirataki noodles (or 4 cups of zucchini noodles)
Directions:
1
Finely slice onion, grate ginger and garlic. Slice mushrooms and spring onions. Boil eggs.
2
On a large pan heat up olive oil. When hot add onion and cook about 3 minutes until soft. Next add garlic and ginger, mix it all and cook for another 2-3 minutes until fragrant.
3
Add chili paste, salt, pepper, fish sauce, soy sauce, rice vinegar, shrimp, bok choy and mushrooms. Mix well and cook for another 2-3 minutes.
4
In a meantime prepare bone broth or chicken broth. When ready add to the pan and mix well with all other ingredients. Cook for about 10 minutes.
Start Timer:10 min
5
While the broth is cooking rinse noodles and fry it on the other pan for about 3 minutes.
6
Add noodles to the bowls, cover with broth. Add eggs on top and garnish with spring onion