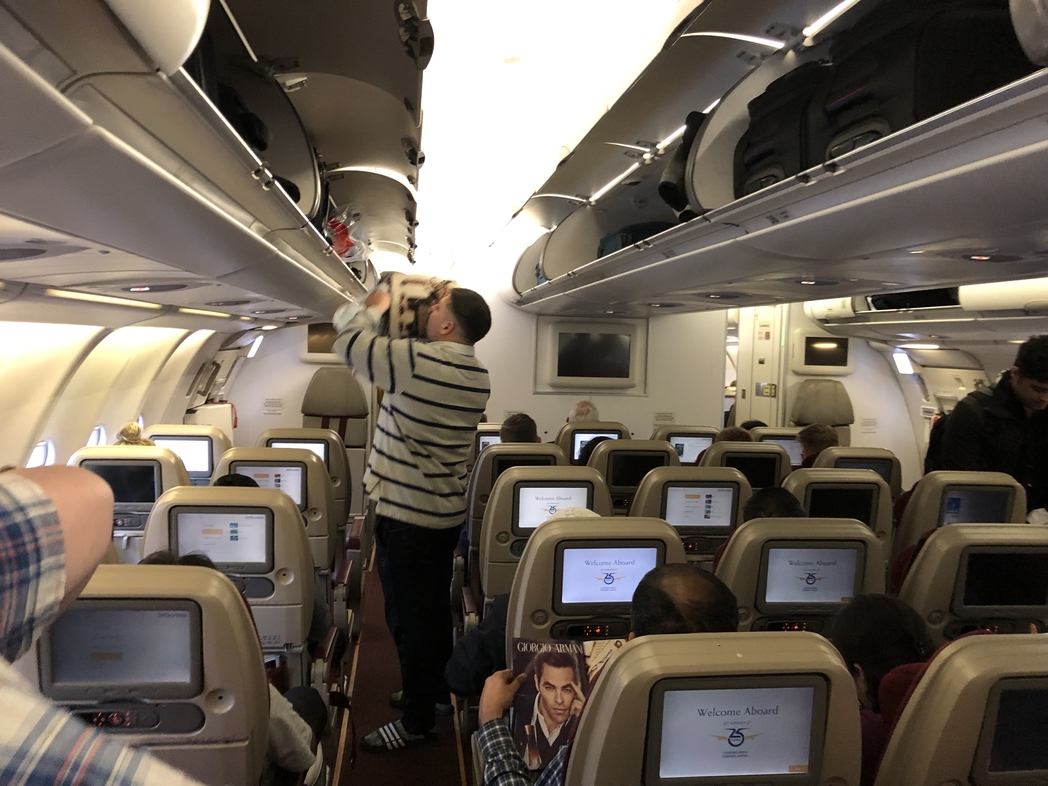 Nightmare of a 14hrs flight
I admit, this was my first, and I hope last such long flight. First trip was a bit over 9 hours then 1.5 hrs layover and another flight 4.5 hours. 9 hours sitting in one place, economic class, so not very comfortable and definitely not too much space to move or even cross legs. We tried to sleep through it as much as it's possible, but it's not easy when you didn't take a proper travel pillow. My man decided we don't need one since a blanket and a pillow was provided… but that pillow was a disaster – it looked a bit like a slightly bigger needle pillow 😉 Not comfortable at all… in fact, not usable for sleeping in sitting position. Flight captain every now and then informed travellers about our current altitude, outside temperature and pressure… I am not sure who would be impressed by such information… I mean, the only thing I really wanted to know was how much longer I need to suffer on those uncomfortable chairs 😉
1.5 hrs layover looked like a great idea on a paper, but in the end we found out it wasn't even close to enough. Basically we end up running from one plane, through immigration back to the next plane. No time for a coffee, relax, or anything else really. And worse of all – back to few hours of sitting in one place, that we were already so tired of.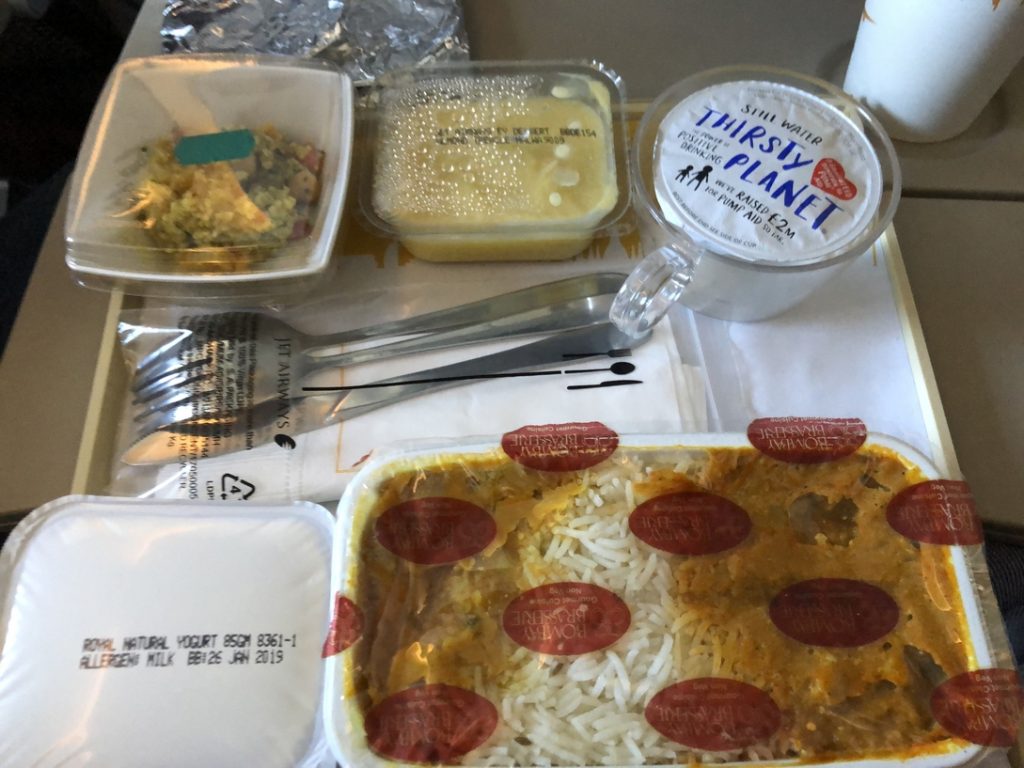 Food on planes was provided although I can't call it the best one. It wasn't that bad really. Don't get me wrong. It was ok… just not what I expected. First of all when booking the ticket I was asked what kind of food I prefer. There was quite long list of foods to choose from but when we were offered something to eat on the plane, there were only 2 choices : vegetarian and non vegetarian. Other than that pretty much everyone got the same thing. Why did they want us to choose type of meal during booking if it didn't reflect available choices on the plane anyway?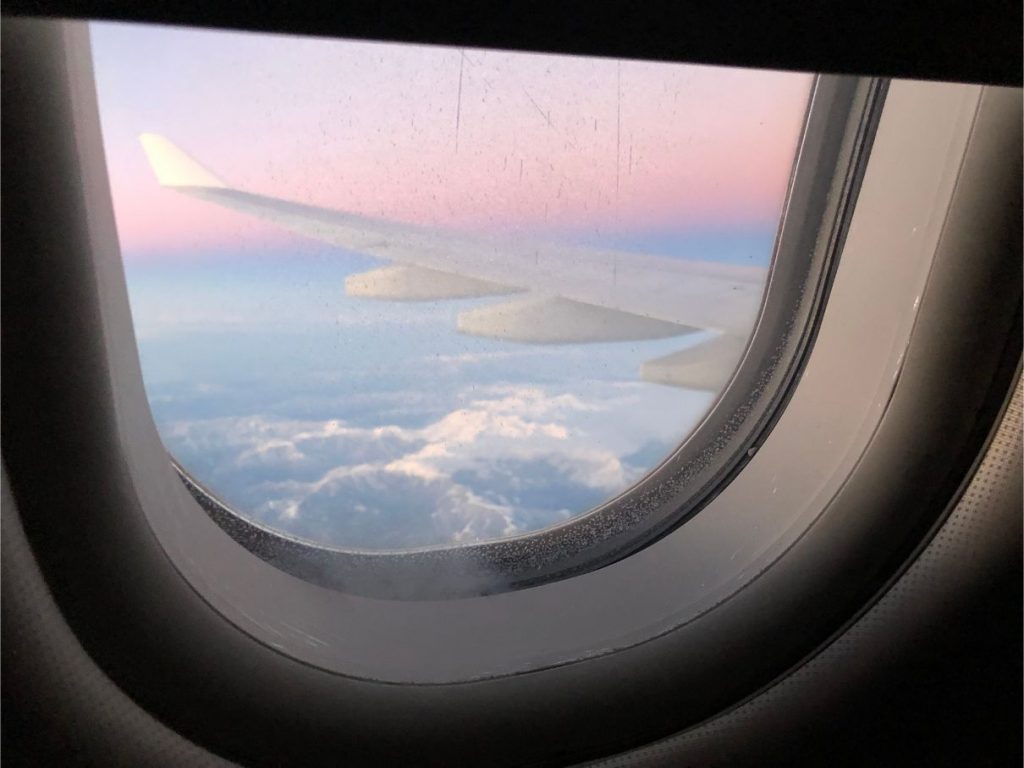 Most of the time we were asked to keep window curtain shut during the flight… probably because they wanted to make sure we have a proper set up for sleeping 😀 anyway, those few moments when we managed to look out of the window, view was amazing. I mean… if you could see it through those really scratched and dirty windows at all! We managed to see 2 sun sets and 1 sun rise though and that's kind of success, right?
We were happy to finally end this long trip and finally stretch. We wanted to get to our airbnb as soon as possible. We were tired, really, really tired. Even though we slept through it all… sort of.
Note to self: take more, shorter flights with much longer layovers! Trip will take longer but you'll suffer less.