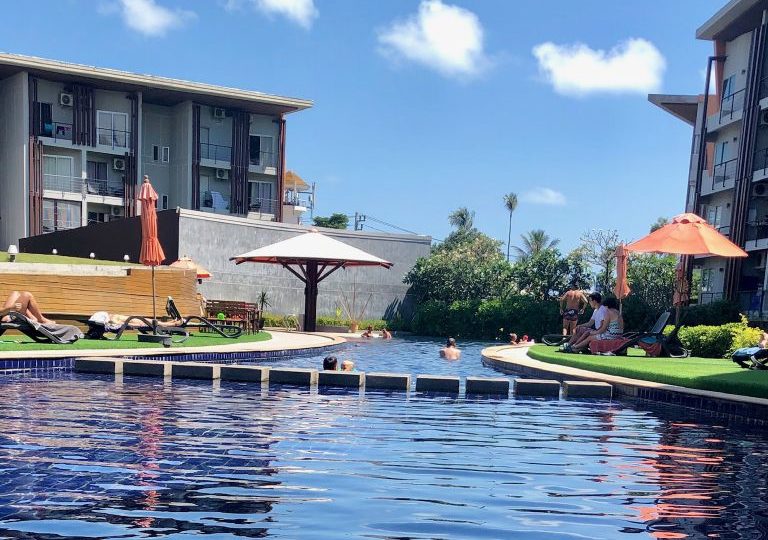 Koh Samui Replay Suite Airbnb
Koh Samui is one of Thai islands. It's a very touristy place and you can see it everywhere. It's a beautiful island, just like on every tropical advertisement pictures. Keep in mind though that breathtaking view is included in prices of everything. And I mean everything. Even water is nearly twice as expensive as in Bangkok. For me, it was still worth it because I am not a huge fan of big cities and I need some nature to breathe.
We booked a nice small apartment in Replay condominium. There is a free gym and pool for residents. Apparently, there is also a sauna, but we've never found it unless by sauna you mean gym without AC or hot and humid weather 😉 There is also a restaurant and 24hr shop nearby.
The beach is 5 minutes walk away and during our stay there it was always empty. If you walk a little bit further there is a small market called Fishermans Market and a bunch of restaurants offering all kinds of food and drinks. Let's not forget about Thai massage stalls that are every few meters too. We've been dining in the same restaurant mostly because it was the closest and the cheapest one. The food there was amazing. If you're ever there just go and try it yourself!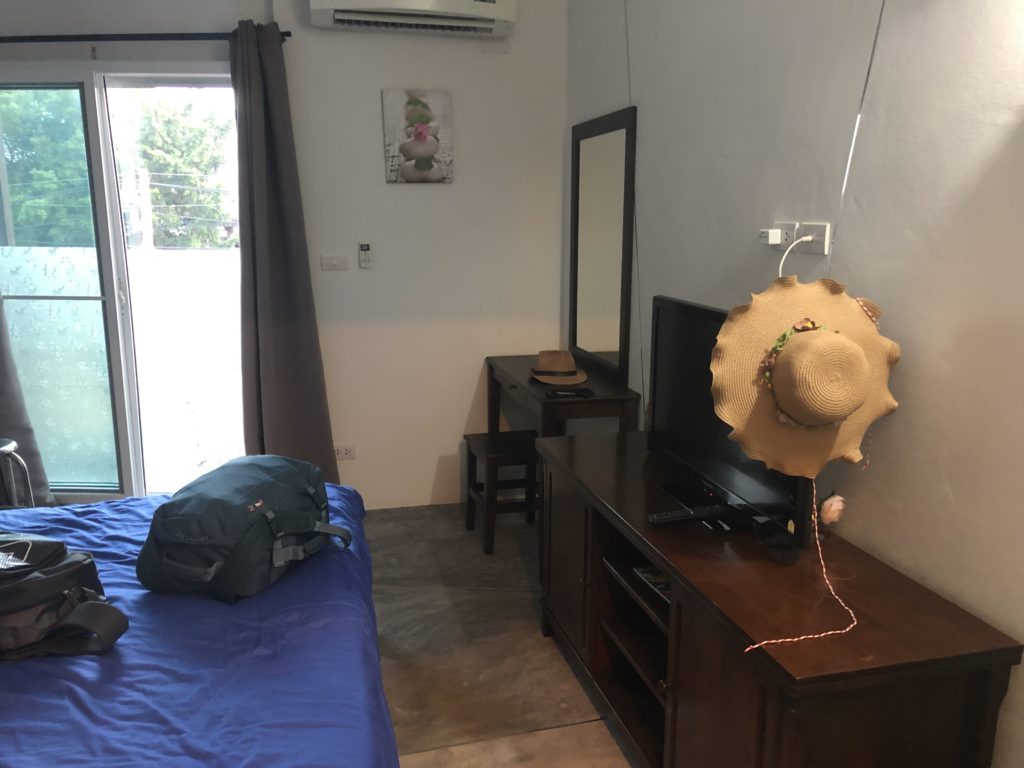 The apartment is small but has everything you may need. It's a studio flat so everything is sort of combined. You have a kitchenette on the right when you enter the place, a few steps further on the left is a toilet and shower. Most of the room takes a huge bed. There's also a small dining table and a desk if you need a place to work. Behind sliding door, there's a tiny balcony with a table and chairs to relax in the evening. The place is clean and nice to stay and the owner is very helpful should you need something. We requested bigger cups because I always drink a huge mug of coffee in the morning (well, my morning) and cups there were tiny, for me anyway. There's a cleaning service once a week and with the cleaning came our cups. I was very pleased with it.